​​​​*SUMMER 2023 KID'S CAMP HAS BEEN CANCELLED. STAY TUNED FOR INFORMATION ON HOW TO REGISTER FOR SUMMER 2024*
Welcome! Summer fun starts here
Let's get started!
San Francisco State Kids Camp is an exceptional summer camp full of enjoyment, excitement, inclusivity, and learning. Our summer camp is Monday-Friday 9am-5pm with early and after caring available. Kids Camp is offered for 7 weeks, so whether you want to sign up for one week, two weeks, or all 7 weeks we welcome you with open arms! More information below!
Our Mission
San Francisco State Kid's Camp mission is to provide a safe and high-quality summer experience that engages campers with recreation, field trips, and other interactive learning activities. Our diverse and inclusive programming will educate at a beginner level, the dimensions of health and wellness is a fun summer environment.
​​​​Safety
Safety is our number one priority at our summer camp where counselors are extremely conscious in caring for each individual and their needs. Our team is trained and expected to perform frequent headcounts during all our events and maintain order. We also tailor each activity to various age groups, ensuring no camper gets left behind no matter their age, interest, or size.
Wellness
As a wellness center-based camp, we strive to keep kids moving. We pride ourselves on producing new, invigorating ways to stay active while having fun! We know we have done our jobs when your camper is happy and tired by the end of the day.
Diverse programming
Campers benefit from diverse experiences and educational opportunities while under the supervision of counselors. Our pre-planned activities keep campers busy and engages throughout their time as an SF State Kids Camp Camper. We are an inclusive camp that accepts all children and tailor to every child's needs.
Weekly Themes
With a focus on creativity, exploration, and adventure, this camp provides a unique and enriching summer experience for kids. Each week, campers will engage in a range of activities and games related to the weekly theme, including arts and crafts, science experiments, outdoor adventures, and more. 
This year's camp features a variety of exciting weekly themes, each centered around a different topic. To learn more about our weekly themes, click here!
About Our Staff!
We are excited to announce that all our staff are current San Francisco State University students studying in a variety of different subjects. You can feel at ease leaving your children in the supervision of our devoted camp counselors. Our passionate counselors work together toward their final goal of providing the most positive, innovative, well-rounded, and exciting summer camp experience for your child. All our counselors are set-up for success because they are required to participate in 40 hours of intensive program training. During the training process, counselors will be discussing all the aspects of camp, safety, risk management, activity programming, and how to use our Wellness Facility to its fullest potential. Our entire staff are CPR, First Aid, and AED certified.
Meet our Summer Camp Student Managers!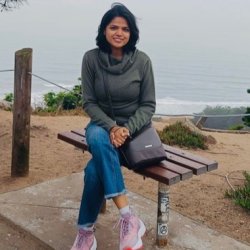 Pravalika V.
Major: Early Childhood Special Education
About me: I am from India, and I have always enjoyed working with the kids! I am a trained classical singer, and I am very passionate about music. I am also very passionate about teaching, and I have enjoyed working as a special educator in India. I love going on hikes and exploring places around SF! Something that I am excited about this summer would be my work and getting to learn new things from the kids!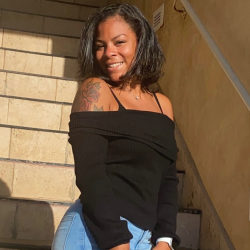 Jasmin P.
Major: Liberal studies, Minor: Education and Special education
About me: I am from Michigan however I have lived in Arizona, Connecticut, Florida, and currently I am in San Francisco where I have been going to school. I am very passionate about working with children and am pursuing a teaching career. In my free time I enjoy swimming and playing with my puppy! Something I am excited about this summer is getting to engage with children and watching our summer camp that we have been working on come to life!
Extended Care:
We try our best to work with your schedule by allowing the option of early drop off or late pick up. Extended care can be purchased in-person at the Mashouf Wellness Center Front Desk or an appointment can be made with the Student Managers (crdcamp@mail.sfsu.edu). In order to purchase extended care, you must submit your payment by 2:00pm, the Friday before the week your camper attends. This will allow us to schedule our staff accordingly.
Early Care: 7:30am-9:00am
$20/day or $50/week
 
After Care: 5:00pm-6:00pm
$20/day or $50/week
Schedule of Events and Daily Schedule:
There will be plenty to do for your camper from fun field trips to arts and craft activities, our campers are not going to be bored.
Field Trips

Field trips are scheduled to occur every Thursday. Campers are expected to arrive before 9:30am. After 9:30am, campers will be guided by designated group leaders to their assigned bus. Campers are projected to return to the Mashouf Wellness Center no later than 4:00pm.

Drop-Off & Pick Up Procedure

The drop-off & pick up point for our program is in the Mashouf Wellness Center's MAC Gym. Parents and guardians are encouraged to park in the drop-off area in front of the Center, while being wary of street-cleaning signs and no-parking zones. Parents are required to walk their children inside of the facility; and in no way, shape, or form can drop-off their camper without adult supervision.
ID Required at Pick-Up ONLY.
Meals
For all campers, supervised lunch is between 11:45pm-1:50pm. Lunch is not included in the camp so please pack a lunch. Please refrain from packing nuts for your child due to severe nut allergies of other children. There is an optional snack at 4:30pm. We will be serving fruits and cheerios during that allotted time period. Please pack your camper snacks as you see fit.
Prices
SF State Affiliates (students, staff/faculty, alumni): $275 per camper, per week. Note: Email crdcamp@mail.sfsu.edu to recieve Discount code. Email must include SFSU Email &  SFSU ID
Community Members (non-affiliates): $325 per camper, per week
Registration
Registration link: Summer Kids Camp - San Francisco State University Recreation Portal (sfsu.edu) 
Steps

PART 1 (Skip part 1 if you already have a SF State ID #)

Step 1: Go to the Campus Recreation Member Portal
Step 2: Click "Log In" on the upper right corner
Step 3: Under "Sponsored Members" Click "Sign Up if you don't have a local account."
Step 4: Proceed to fill out the Registration Prompt for a new user account. Click "Register" on the bottom of the page
Step 5: Activate your new user account through your email that you provided.

PART 2

Step 1: Log onto the Campus Recreation Member Portal with your existing or new user account
Step 2: Add your campers as "Dependents" in your profile. (Note: Registration will not work without adding dependents due to the age restriction)
Step 3: Click "Programs", Select "Spring 2023" under semesters. and then select "Summer kids Camp" under classification.
Step 4: Click "Register" for specific weeks you want to register your child for. When selecting a certain week, a pop-up box will appear asking to add dependents. (please note: you can only select one dependent per registration).
** If you are registering more than one child for the same week, please note that each child must be registered individually per week.