For the locations of our Outdoor Facilities, please refer to our Campus Map.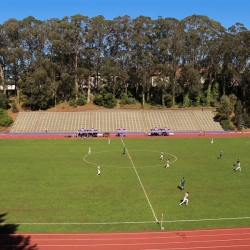 Cox Field
Cox Stadium is one of the campuses most beautiful multi-functional areas. The stadium is home to the Men's and Women's intercollegiate soccer teams and hosts the University's annual commencement celebration. Additionally, the stadium is open to the campus and surrounding community for recreational purposes. Cox Stadium is located in the northern section of campus behind the Gymnasium Building.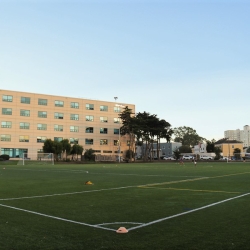 West Campus Green
The new West Campus Green is a multifunctional recreation space located on the corner of Font Blvd. and Tapia Drive near the Centennial Village Residential Community. The area has a multipurpose turf recreation sport field lined for outdoor soccer and flag football. The field has lights so activities can take place after the sun goes down until 10:00pm. The area is open for recreational use to the campus community
Tennis Courts
The courts are located on the western side of campus at the corner of State Drive and Lake Merced Blvd. This is a non-lighted facility and is only open for use during daylight hours. We recommend checking the schedule located in the bulletin board on site before using the courts.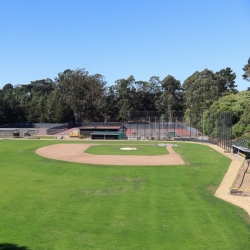 Maloney Field
Our beautiful Maloney Field is home to the SF State Gators Men's Baseball team located just off of State Drive near the campus parking garage. Our field is a tree-lined facility with a grass field and has a seating capacity for approximately 1,000 people. This facility is ideal for sport activities such as baseball, softball, and kickball.