Tour the Mashouf Wellness Center
A tour of the Mashouf Wellness Center typically involves visiting different areas of the facility and learning about the various equipment and amenities available. The tour begins at the front desk or lobby, where the staff can provide information about membership options and answer any questions. The tour may then move to the cardio and weightlifting areas, where guests can see the different types of equipment available and learn about proper usage and safety guidelines. Other areas, such as the group fitness studio, indoor track, and swimming pool, may also be included in the tour. Throughout the tour, the guide may explain the benefits of different types of exercise and offer recommendations based on the visitor's fitness goals.
We appreciate your interest in wanting to tour our facility. Before scheduling, please look over our Tour Reservation Procedure and Policies. Please note that tours take anywhere from 15-30 minutes, so please plan accordingly.
Map of our Facility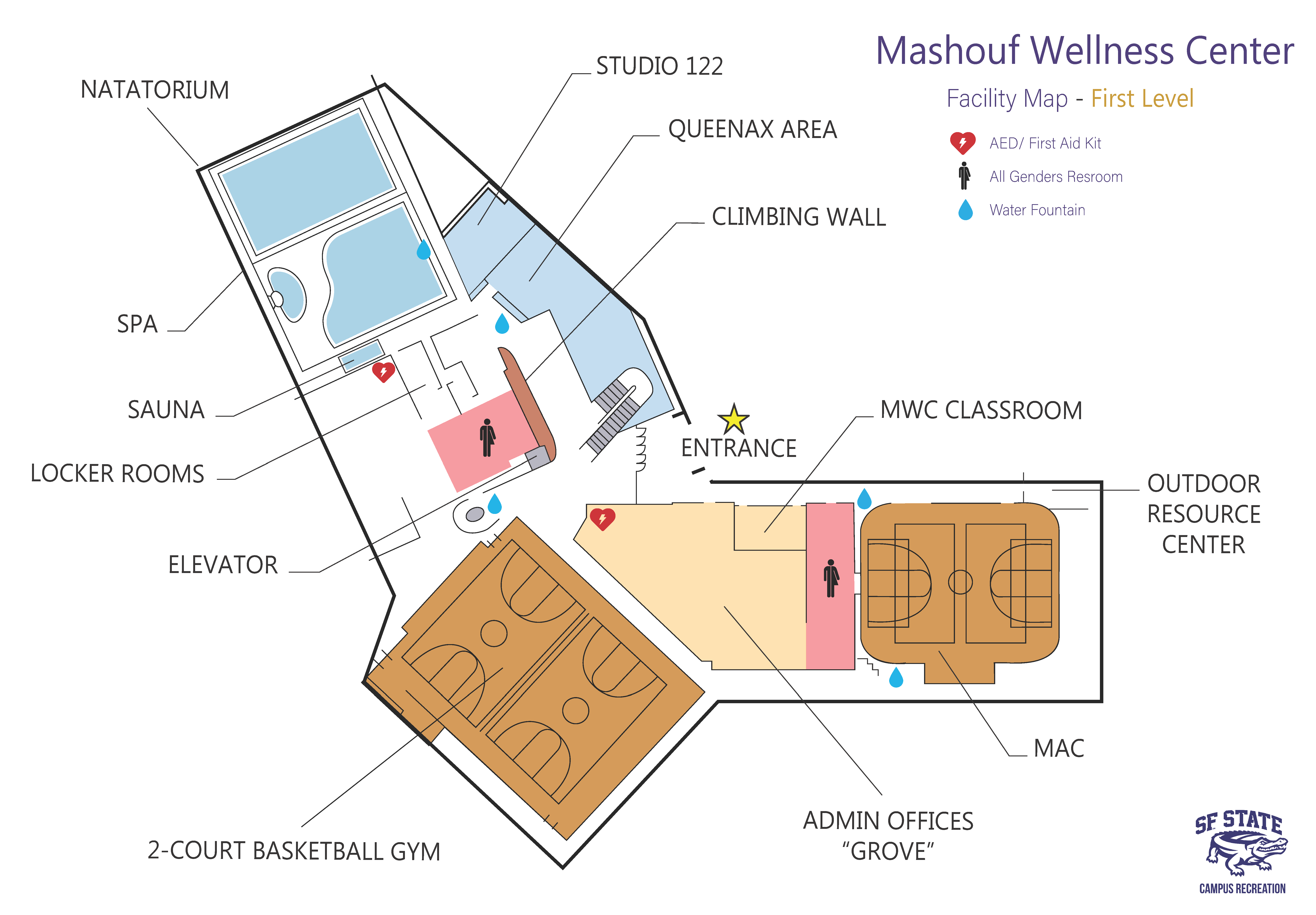 Mashouf Wellness Center - Ground Floor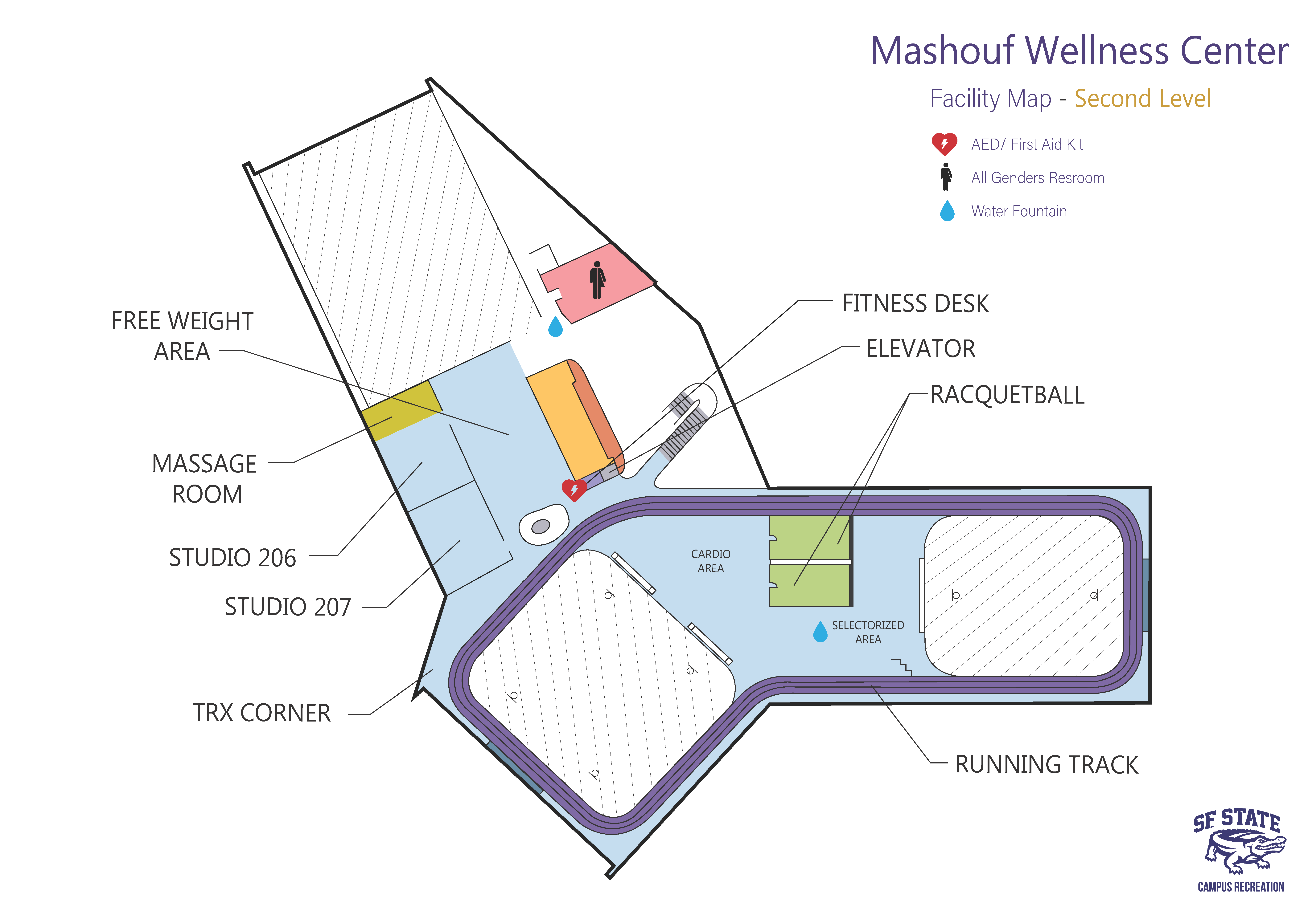 Mashouf Wellness Center - 1st Floor
Tour Reservation Procedure
Please email mwcops@mail.sfsu.edu to schedule a tour.

If you need any specific accommodations, please let us know.

Tours must be submitted two-weeks in advance.
Thank you for your interest in the Adaptive/Inclusive Tour at Campus Rec. We will be providing a tour of our equipment, events, and programs offered. You will have the opportunity to interact with equipment and machinery.
Coming Soon!
Tour Policies
If any participants are under the age of 18, they must always be with a parent or legal guardian or chaperoned.
At no point during the tour is anyone allowed to be on or use our equipment.
Tours of over 15 people must be scheduled ahead of time.
Scheduled tours of over 15 people must be split into groups upon arrival.
Tours of between 7-15 people may attempt to walk-in however it is up to the discretion of Building Supervisor's if they can accommodate.
Walk-in tours of six people are generally able to be accommodated.
Building Supervisor's reserve the right to ask any walk-in tours to wait if they are attending to other tasks.