The Lake Merced Boathouse is a charming and picturesque facility located on the shores of Lake Merced in San Francisco, California. The boathouse is a historic landmark that has been beautifully restored to its original grandeur, offering visitors a glimpse into the city's rich history. Surrounded by lush greenery, and it overlooks the tranquil waters of the lake, providing a serene and relaxing atmosphere for all who visit. The Lake Merced Boathouse is primarily used for boating activities, Visitors can explore the lake's many inlets and coves, or simply enjoy the stunning views of the surrounding landscape. We currently offer themed paddling trips on the lake each semester through our Gator Outdoor Adventure Program but are planning on expanding the opportunity for open recreational paddling, increased themed paddles as well as paddling clinics starting in Fall 2023. 
Current Kayaking Events
GatorFest Boathouse BBQ & Paddling: 
Enjoy a day of outdoor fun at Harding Park with our Boathouse Paddle + BBQ event. Paddle along the serene waters and indulge in a scrumptious BBQ feast. Click here to sign up today! 
Fun Events at the Boathouse
Open to all SFSU students!
Gator Outdoor Adventures - Lake Merced Kayaking
Kayak Paddling events starting Fall Semester 2023
Open Recreational Paddling
Open paddling expected to start Fall Semester 2023
Themed Paddling
Join us for our "Night Glow Paddle" on November 17!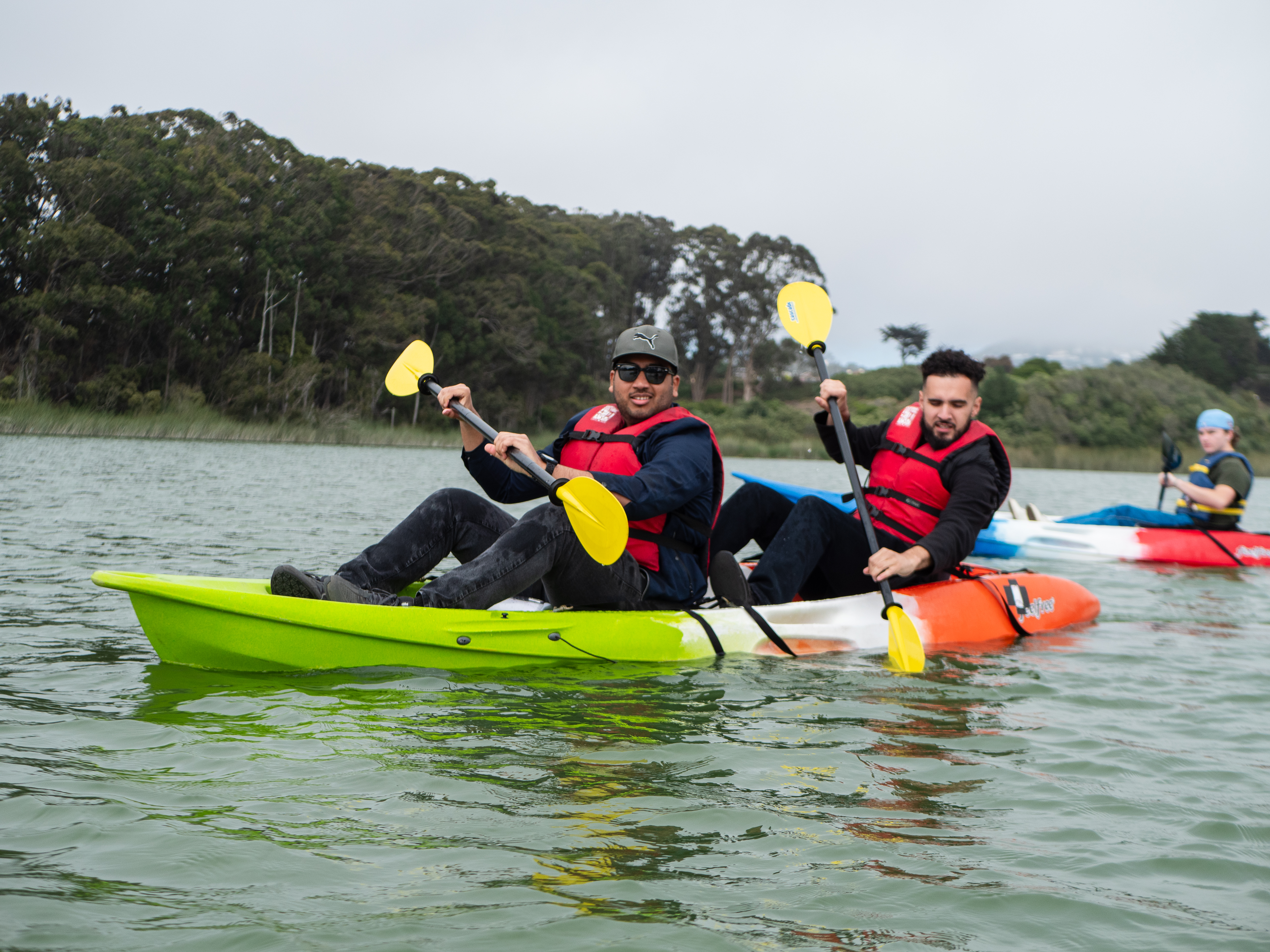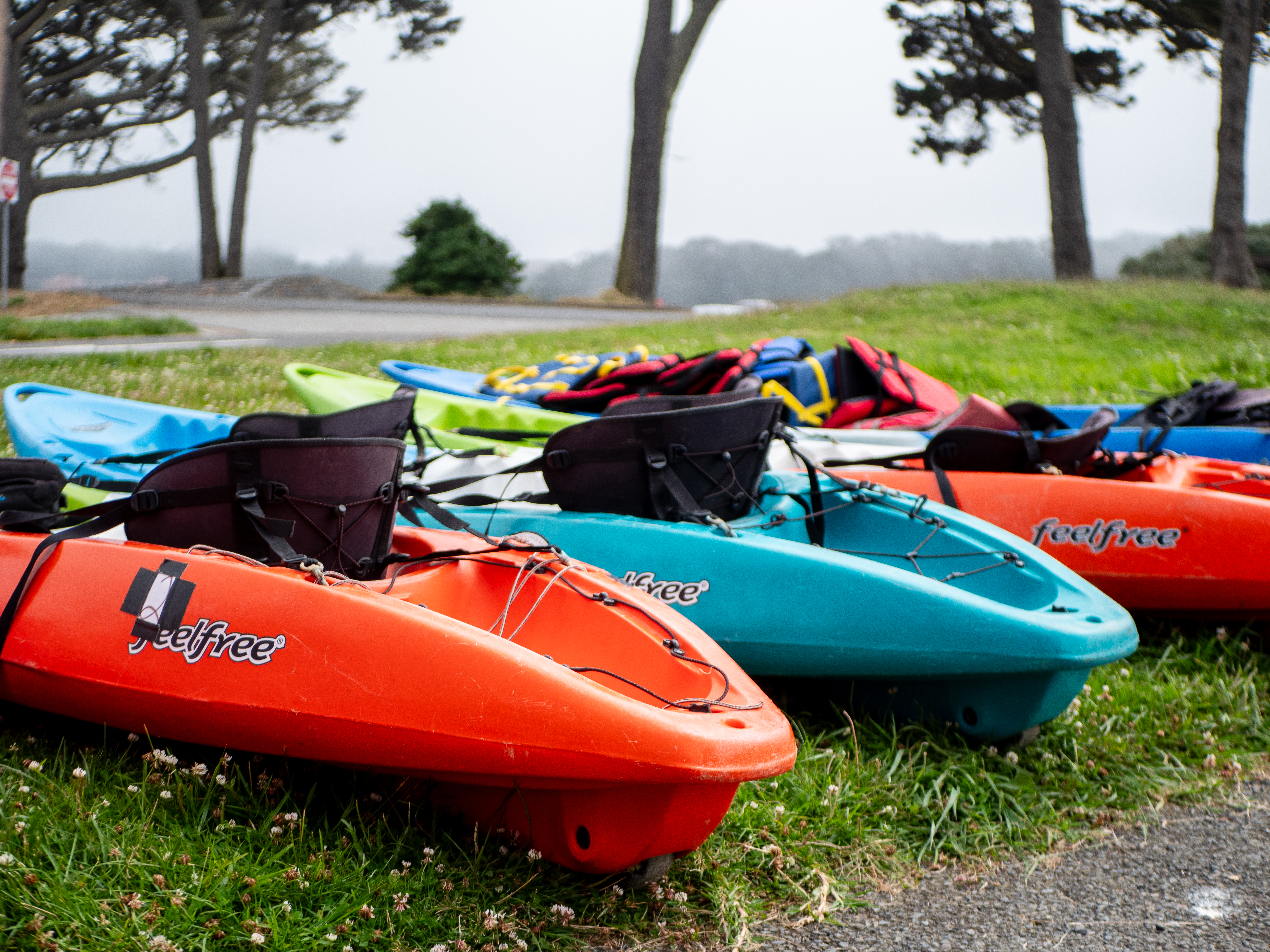 Students during a Kayaking Trip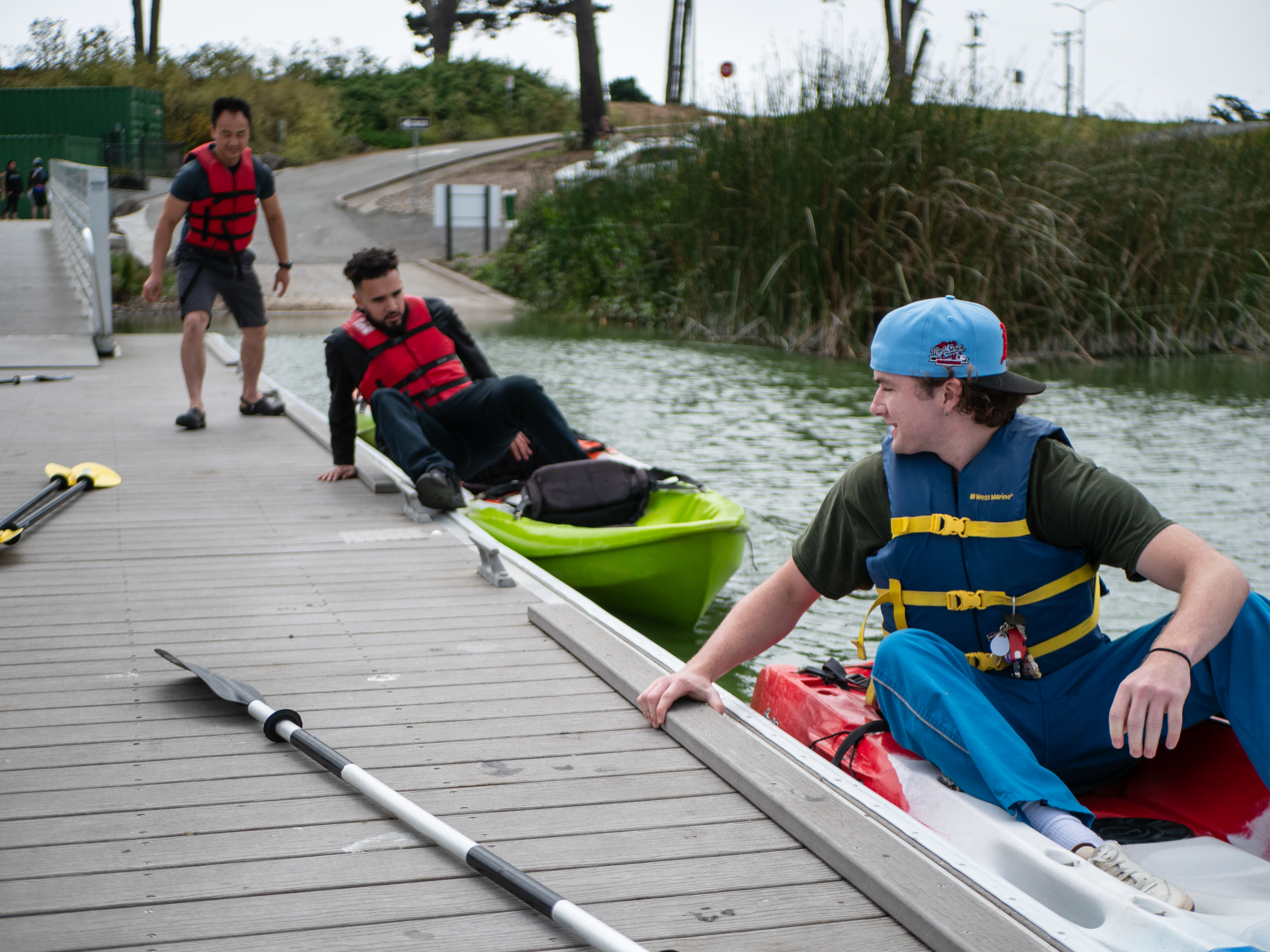 Participants Kayaking at Lake Merced
General Contact Info
Any questions, comments, or concerns should be directed to the Outdoor & Leadership Development Program Student Managers by emailing gatoroutdoors@sfsu.edu or by emailing our Outdoor and Leadership Development Coordinator, Jay Harcum at harcum@sfsu.edu.