About Outdoors
Our Outdoors program offers a wide variety of different programming, events, and services. From outdoor trips led by experienced student leaders, to climbing our 41-foot climbing wall, we got you covered. We aim to offer specialized high-quality outdoor experiences to students involved in the SF State student body.  Driven by our mission to help students grow and learn through appreciation of the natural world, we work to facilitate transformative experiences that help participants develop skills that can translate into the classroom, as well as into their professional careers, and beyond.  Whether you are a first timer or an experienced outdoors person, we have something that will help you get outside!
Outdoor Trips
Our Outdoor Trips Program offers a wide variety of different trips and clinics including hiking, backpacking, mountaineering, rock climbing, wilderness medicine, hot springs, backcountry cooking, camping and much more.  In addition to our regularly programmed events, we are more than happy to partner with other entities on campus for custom events and trips. Outdoor trips and clinics are a great way to gain knowledge and experience with outdoor skills, make new friends, and to simply have fun while playing outside.
Climbing Wall
Our 41-foot climbing manufactured by Entre Prises wall is an attention grabber!  It is aesthetically pleasing and practically engaging. The squishy purple flooring under the climbing wall is 7 inches deep and made from recycled shredded tires, which helps prevent old tires from being sources of landfill.  The wall offers three types of climbing to include Top Roping, Bouldering and Lead Climbing.  Our wall does offer a variety of climbing for all different skill levels but is predominately geared towards the beginner.  
We have all the climbing equipment you need available for rent at the MWC front desk including shoes, harnesses, chalk bags and more! This equipment is free for students and comes at a small fee for all other members.
Come climb with us!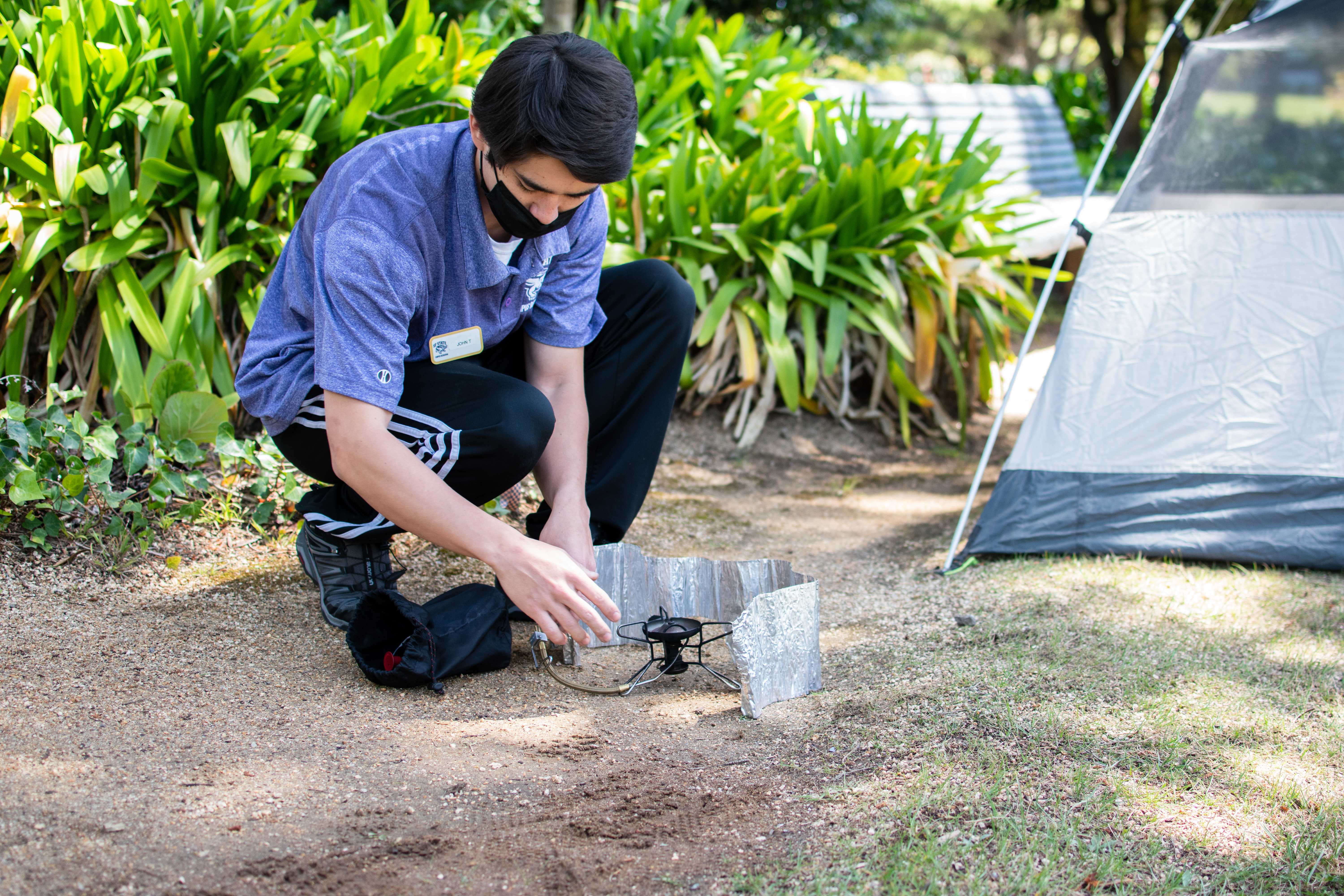 Outdoor Resource Center equipment rentals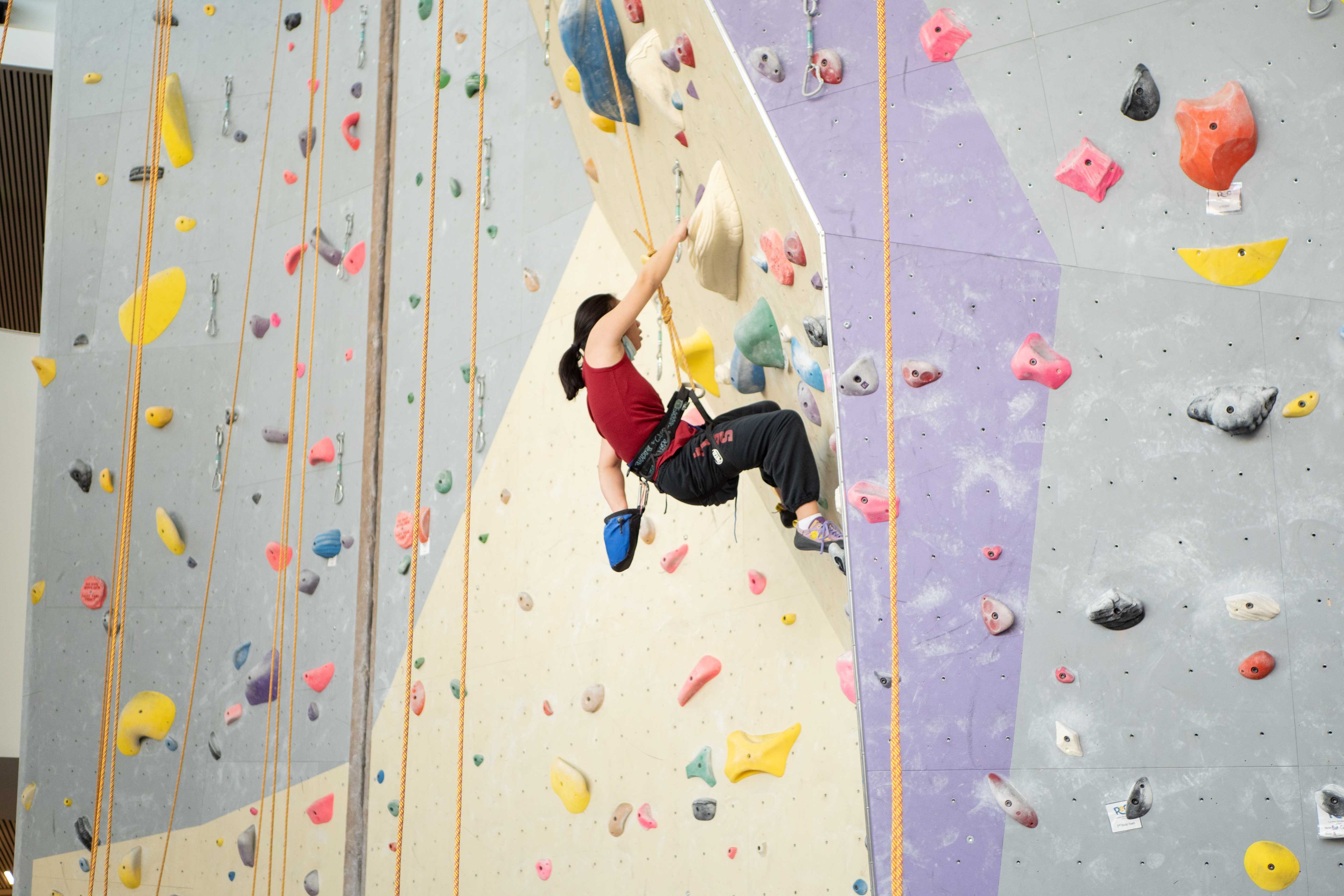 Climbing Wall - Women's Climb Night 2022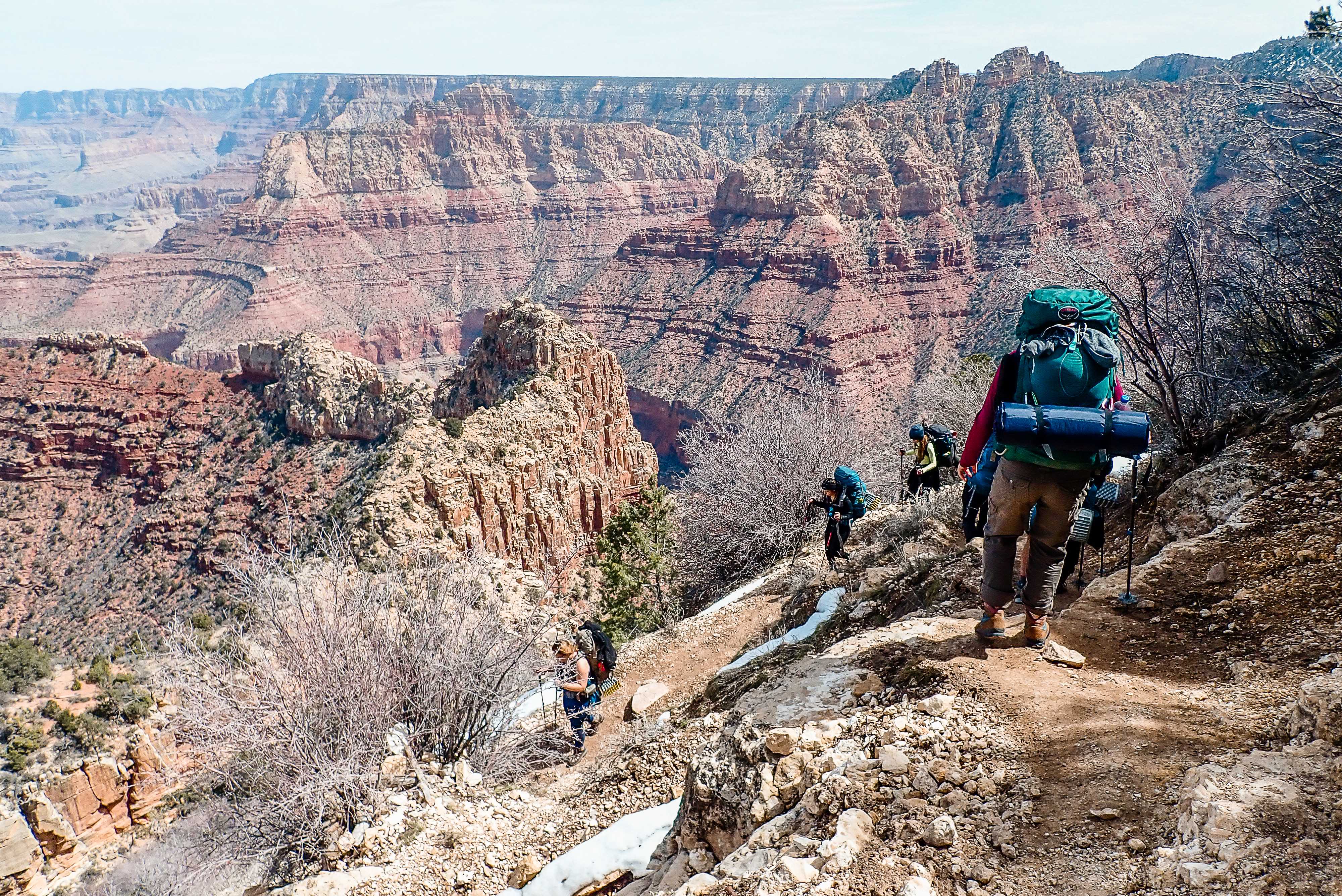 GO Adventure Trip - Grand Canyon Trip 2019
Outdoor Resource Center
The Outdoor Resource Center serves as the HUB of the outdoor community at San Francisco State University. Located in the Mashouf Wellness Center, we are a student led and focused program within Campus Recreation. 
We offer inexpensive outdoor equipment rentals and a variety of resource guides and instructional books so that you can participate in the outdoor activities you love. In addition to equipment rentals, we also host numerous outdoor skills clinics to help familiarize students/faculty and staff with our equipment and pertinent outdoor skills such as backpacking, camp cooking and navigation, etc.
Our services are currently only available to Mashouf Wellness Center members who are Students, Faculty or Staff (A membership is included in tuition/fees during class sessions if you are a student.  Faculty/Staff must purchase a membership). All equipment is rented on a first come, first served basis, as we do not take reservations. 
Gator Wilderness Experience
A First Year and Transfer Wilderness Experience.
Gator-X is a 7-day, 6-night wilderness-based experience program designed to provide new, incoming first year and transfer students with a warm outdoor welcome into the SFSU Gator Family.
Wild-X offers students a chance to explore the outdoor classroom and find a sense of belonging, promote friendships, leadership, sense of community, and provide more social support in easing their transition into university life. Come develop lasting relationship while taking on an adventure of a lifetime.
General Contact Info
Any questions, comments, or concerns should be directed to the Outdoor & Leadership Development Program Student Managers by emailing gatoroutdoors@sfsu.edu or by emailing our Outdoor and Leadership Development Coordinator, Jay Harcum at harcum@sfsu.edu.