Campus Recreation is committed to creating a supportive environment for life-enhancing behaviors which contribute to individual health. Each semester, the department offers Wellness workshops and events that focus on a variety of different topics. These workshops are designed to educate students and the campus community of the benefits of living a healthy and well-balanced lifestyle. Topics can include lectures, guest speakers, focus groups and fitness demonstrations. For more information about attending workshops please continue to check this web page.
For any questions please email us at crdwell@mail.sfsu.edu
Check out our offerings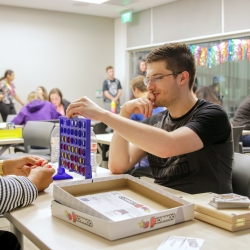 Game Nights
Bring your friends or make new ones as we enjoy a night of fun and exciting games like Jenga, Connect Four or even Rockband! Snacks are provided, just bring you best game face and have fun.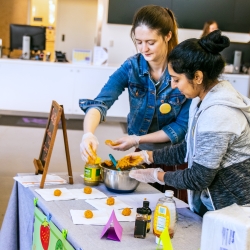 Wellness Wednesdays
Campus Recreation is teaming up with Health Promotion and Wellness with the goal of diving into Mental Emotional Wellness. Come and learn go to improve mental wellness.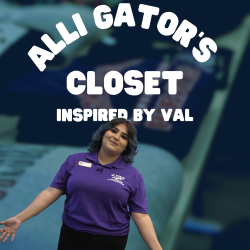 Alli Gator's Closet: Inspired by Val
Alli Gator's Closet is a free clothing program for students. The plan is to gather the clothes from the lost and found from various facilities on campus, wash them, and distribute them to students for free.
Zen Den
Even though our Zen Den is currently closed, we anticipate its reopening soon. Check out the Zen Den informational flyer to learn more about our Zen Den [PDF]. As a part of the Basic Needs Program at SF State, the Student Health Services and Mashouf Wellness Center are providing a safe and quiet place for busy student to rest or nap. It will be equipped with sleep stations and an environment conducive to rest. Remember to bring your own blankets and pillows! 
Virtual Reality (VR) Fitness (Coming Spring 2023) 
Combine your love for virtual reality with fitness for this new, fun and exciting type of workout.  We have a variety of games for you to choose from, guaranteed to get your heart pumping.
To view PDF files, please download Adobe Reader