Whether you're just starting out or a preparedness pro, gathering your emergency supplies is easy. A good rule of thumb is to have supplies for about 3 days, or 72 hours. You'll be surprised at how much you already have. If you need help getting started or need a crash course refresher on how to prepare, our Risky team has put together some information for you all to take advantage of. 
Disaster Preparedness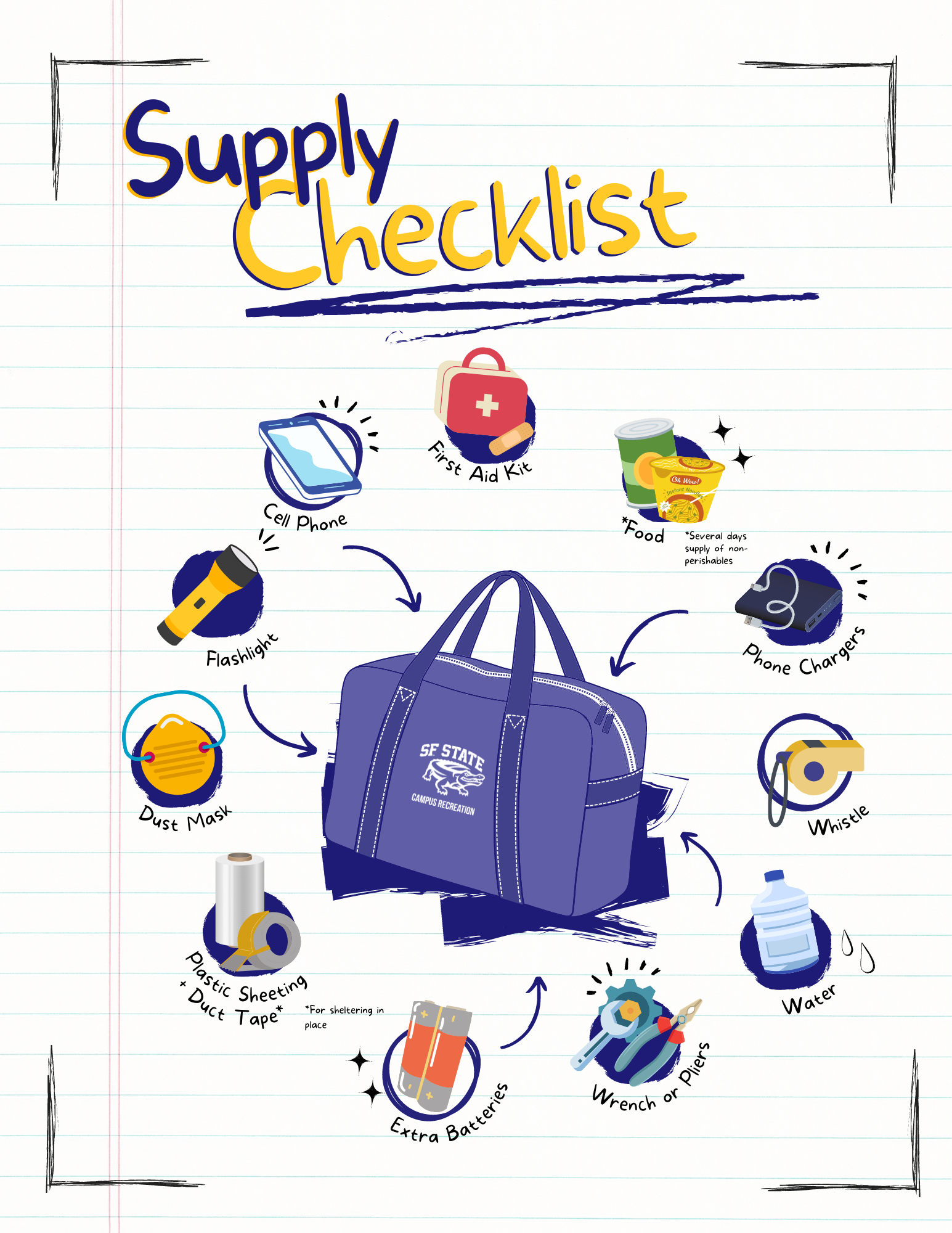 Disaster Supply Kit Checklist:
Don't get caught in the middle of a natural disaster without a kit stocked with the following items. Be sure to always check expiration dates of foods, batteries and kits stocked with all the necessities. 


In order to stay informed, utilize your cell phone as a resource and help communicate safely in an emergency.

Flashlights are essential for navigating through a power outage.

Protect yourself and your health through a dust mask. 

Batteries may be utilized in an array of options ranging from flashlight to cellphone.

A basic toolkit with items like a hammer, wrench, and duct tape will help you turn off the gas, repair broken windows, or board up your home.

Stay hydrated throughout an emergency and keep up with saving gallons at home.

A whistle can be used as communication and loud form of alert during a emergency situation.

Several days' supply of non-perishables is helpful as emergency snacks.
Stay Prepared
8 Ways to Be Prepared!
Luck favors the prepared and in a State like California that is prone to Earthquakes, Wildfires and the occasional devastating rainstorm, it is in everyone's best interest to be as prepared as possible and ready for the next disaster. Check out the list of our top ways to be prepared below! 
What are the hazards where you live or work? Find out what natural or human caused disasters pose a risk for you.
 
Do you live near a flood plain, an earthquake fault, or in a high fire danger area?
 
Are you prepared for an unexpected human-made disaster that can strike any time?
Your family needs a plan that tells everyone: where to meet if you must evacuate, why you've identified.
After you have sat down with your family and written your plan – practice it.
 
Start by having family members meet at a designated spot outside your home – like you would after a fire or after the shaking stops. Know how to respond in the event of any disaster – whether to stay put indoors, or whether to evacuate your neighborhood by car.
If are stranded in your car or must be self-sufficient at home until help arrive, you need to have a disaster kit with you.
Talk to your kids about what the risks are and what your family will do if disaster strikes.
Infants, seniors, and those with special needs must not be forgotten.
 
Make sure that supplies for your infant are in your kit and that seniors or those with special needs have medical supplies that they may require.
Get trained in basic first aid and C.P.R., your training could save the life of a loved one or neighbor following a disaster.
You must secure the contents of your home or office to reduce hazards, especially during shaking from an earthquake or from an explosion.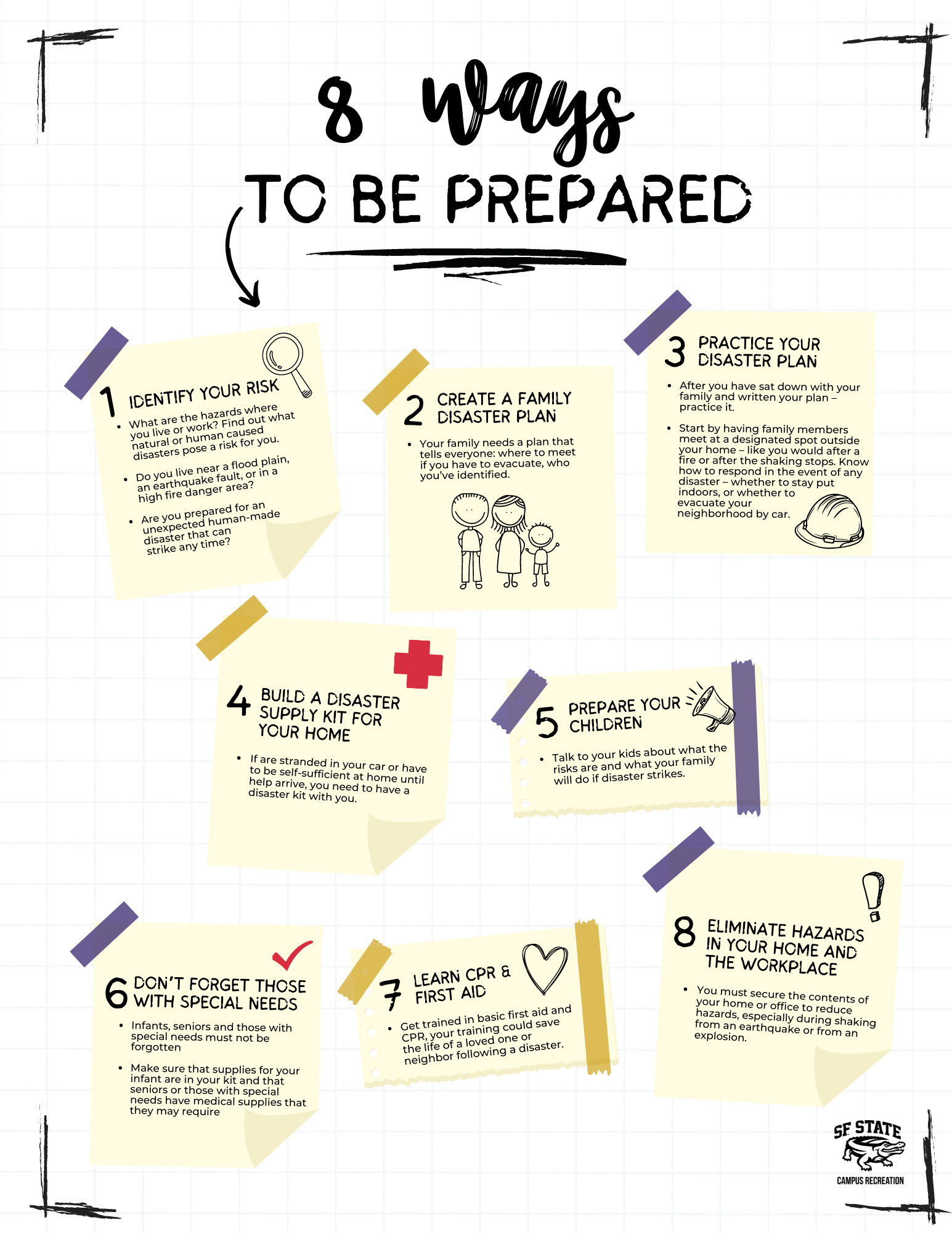 Risk Management & Safety Instructional Videos