The Gymnasium Pool:
We are excited to welcome you all to the Gymnasium Pool featuring the following amenities: 
Open Monday - Friday, 2pm - 8pm located in Gym 121
6 total swim lanes
25 feet in length
depths ranging between 3 feet and 12 feet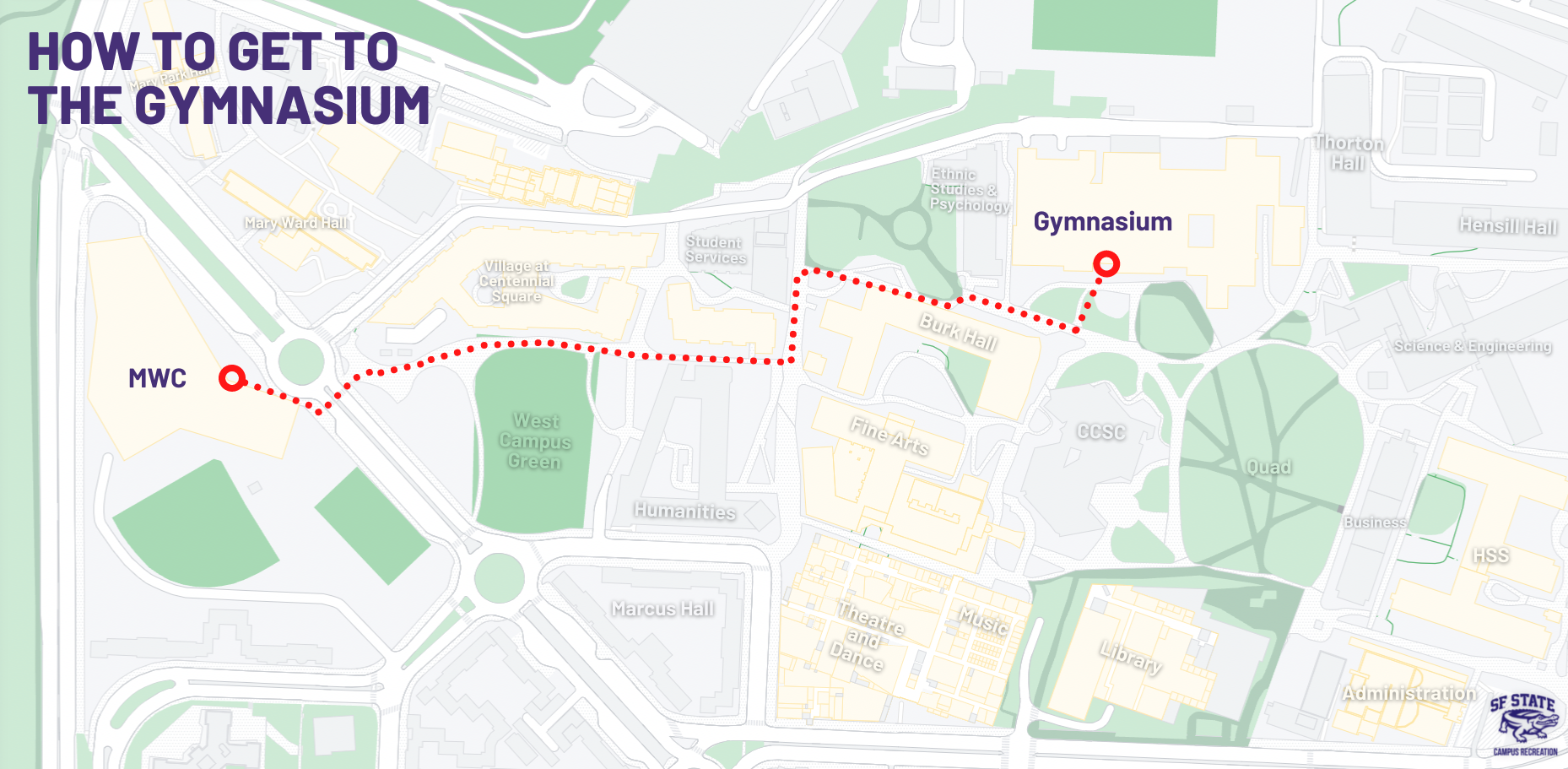 Natatorium Features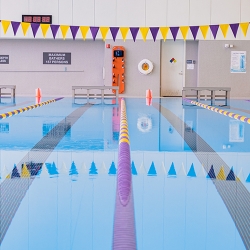 Lap Pool (CLOSED)
Lanes Available: 6 lanes
Average Temperature: 78 F° to 81 F° (25.5 C° to 27 C°)
Depth Range: 7 feet to 10 feet (2.1 meters to 3 meters)
Length: 82 feet (25 meters) 
ADA Compliant Chair Lift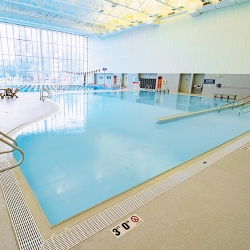 Activity Pool (CLOSED)
Average Temperature: 85 F° to 90 F° (29.4 C° to 30 C°)
Depth Range: 0 feet to 4 feet (0 meters to 1.2 meters)
ADA Compliant: Zero Entrance and Wheelchair Accessible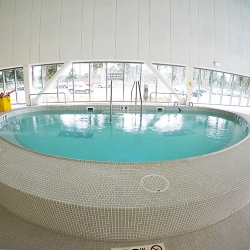 Spa (CLOSED)
Maximum Capacity: 24 persons
Average Temperature: 103 F° to 105 F° (39.4 C° to 40.5 C°)
Depth: 3 feet
Other: 18 jets and 360° bench seating with ADA compliant entry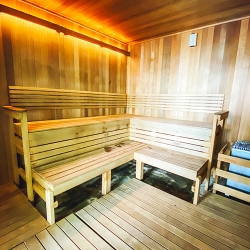 Sauna (CLOSED)
Maximum Capacity: 10 persons
Average Temperature: 140 F° (60 C°)
Swimsuits Recommended but not Required
15-minute maximum exposure time recommended
This is a map of the ideal route to the Gymnasium from the Mashouf Wellness Center. For a map of the Gymnasium, click here. 
Additional Information:
Bags, backpacks, and all loose items must be always kept off the pool-deck. Items can be stored in day use lockers in locker rooms. Locks can be rented out free of charge, just ask a front desk staff member when checking in and all you need is your SF State ID number. 
Members will be expected to leave the facility immediately after their swim.
Members will not have access to showers other than the on-deck shower.
Towels will be available at the front desk, but we recommended bringing your own.
 
Any additional questions, comments, or concerns can be directed to our Aquatics Student Managers at aquatics@mail.sfsu.edu