The Natatorium will be CLOSED for repairs until further notice. All natatorium events have been postponed in the meantime. 
Mashouf Wellness Center (MWC) students, faculty and staff members will be permitted to enter the MWC, including those with an approved medical or religious exemption.   
To learn more about our COVID-19 policies, make sure to check our COVID-19 policies.
Hours of Operation:
Monday through Friday: 6:30 a.m. to 9 p.m.
Saturday and Sunday:  9 a.m. to 5 p.m.
Contact Us: 
Main Office: Mashouf Wellness Center
Email: recsfsu@sfsu.edu
Phone: (415) 405-WELL (9355)
Address: 755 Font Blvd., San Francisco, CA - 94132
Our Highlight Videos
Check out our Program Areas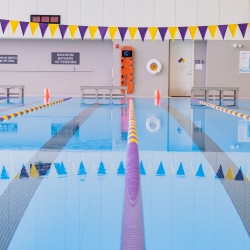 Aquatics
Take a dip in the Activity Pool, swim some laps in the Lap Pool, or check out our upcoming events and information about our Aquatics program.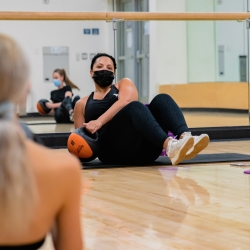 Fitness & Wellness
Learn more about Wellness, check out our schedule of Group Fitness classes or learn about our Personal Training Program.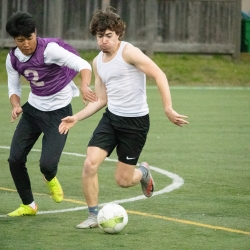 Sports
Join an Intramural Sports team or a Sports Club, check this semesters schedule or better yet, start your own with your friends.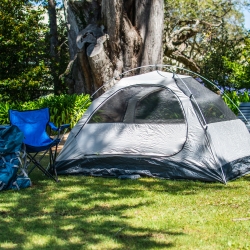 Outdoor Resource Center
Learn the "in's and out's" of the great outdoors, rent out some equipment or take a hike with our trained and experienced trip leaders.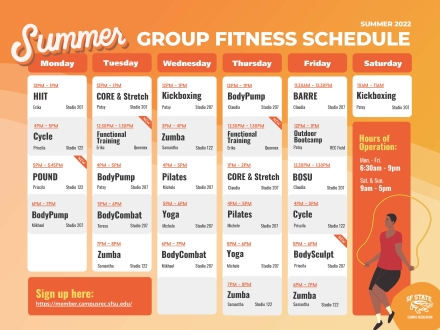 Summer 2022 Group Fitness Schedule
It's a Hot Girl Summer so you know she got it lit ... with one of our many fun and exciting Group Fitness classes! Check out our list of Group Fitness classes we're offering this semester and pick the one that makes it for you!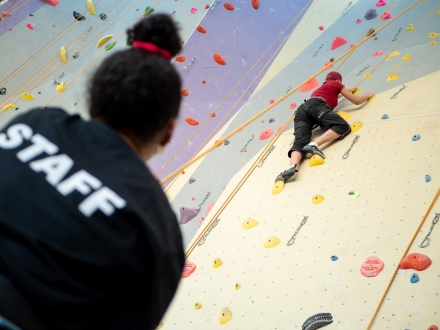 Climb the Wall this Summer
Climb to the tippity top of our climbing wall this summer for a fun and exciting activity that is fun solo or with a group of friends, all experience levels welcomed! Check out our Climbing Wall info page for more information. See you at the top.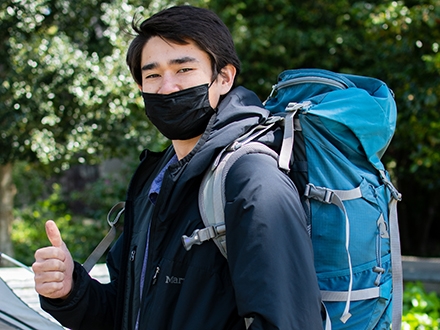 Outdoor Resource Center
Going on a Hike or a Camping Trip? Check out our Outdoor Resource Center if you need some equipment. From tents to stoves, we got all your camping equipment rental needs.